Faculty Resources
---
Your Bookstore Team
| Position | Staff Member | Phone |
| --- | --- | --- |
| Bookstore Manager - Interim | Kathy White | (714) 628-1047 |
| Bookstore Operations Specialist | Maria Macias | (714) 628-4857 |
| Textbook Buyer | Charles Kang | (714) 628-4943 |
| Auxiliary Service Specialist - Interim | Jennifer Medina | (714) 628-4716 |
| Accounts Payable | | (714) 628-4736 |
Faculty Information
Did you know that by turning in your textbook requisitions on time:
You allow us time to work with wholesalers so that we can provide as many used copies for students as possible.
You're assured that your titles are included on the buyback list in May and August.
Your textbooks will be on the shelf one week before classes begin.
The bookstore can order early when publishers are well stocked with required titles.
How to save your students money on textbooks
Textbook Requisitions
Book requisitions are collected on a semester basis to allow enough time for the Bookstore to research book information, search for used books, order from publishers and receive inventory in the store in time for classes. Any book not requested for the next semester is returned to the publisher.

You may submit requisitions to the Bookstore by clicking on the link below. Due dates for textbook requisitions are listed for your convenience. The earlier we receive your requisition, the more used books we can provide students for subsequent terms.
For the most updated publisher rep information please contact Charles Kang : Kang_Charles@sccollege.edu
Summer 2022 Deadline: May 1, 2022
Fall 2022 Deadline: May 15, 2022
Intersession 2023 Deadline: October 30, 2022
Spring 2023 Deadline: November 13, 2022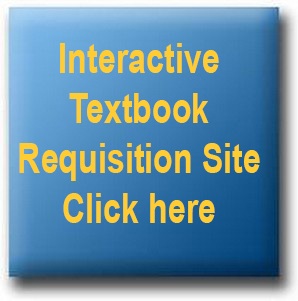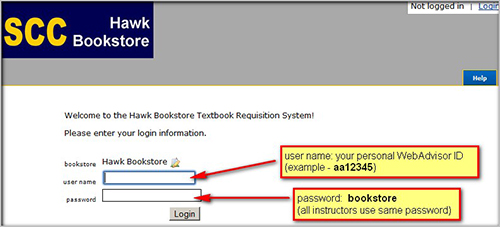 CHANGES: If you need to make any changes in the materials ordered for your class, please submit these changes in writing to your department, or through the Bookstore website.
BOOK STATUS: If a new edition comes out on a title you have selected, or there is an out-of-print or out-of-stock status, the Bookstore will inform you and/or the department of the status of that title via email.
DESK COPIES: Your division will provide you with the form necessary to obtain a desk copy of your textbook. The Bookstore is unable to order desk copies from publishers, but we can provide you with contact information. Please contact the Bookstore for further information.
CUSTOM TITLES AND PACKAGES: Some faculty have chosen to use custom titles or packages put together by a publisher rep. We are happy to place orders for these items. Please be aware that it may take publishers 4-6 weeks to produce these bundles, and an additional 2 weeks for the shipment to reach the Bookstore. It is important that requests for these items be submitted by the due date for each semester. Any requisitions submitted after this date may be delayed. Publishers allow only ten percent of custom titles to be returned. If you are interested in using a custom title, be sure you notify the Bookstore before signing any contracts.
PRICING: Please contact the Bookstore for textbook pricing information.
SUPPLIES: If you would like the Bookstore to stock supplies for your students, please contact Maria Macias at 714-628-4857, and she will be happy to assist you. You may also submit this request along with your textbook requisition.