Commencement 2017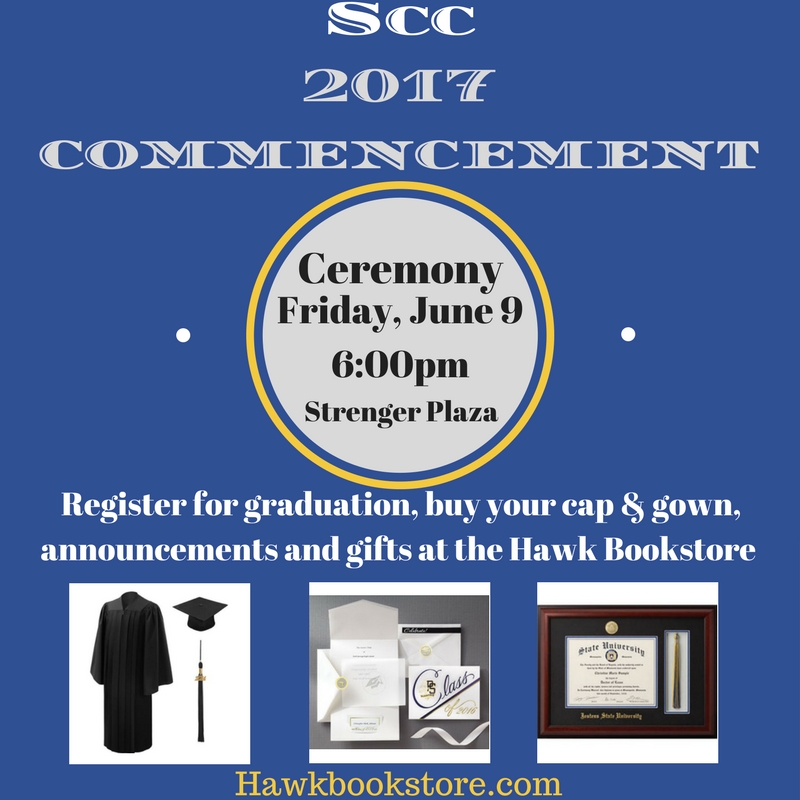 Caps Gowns
Purchase caps and gowns for $35.00 plus tax in the SCC Bookstore beginning May 2. You will be registered for graduation and will receive your cap, gown and tassel. If you have made other arrangements for your cap and gown (they both MUST be black) you must still register at the Bookstore. Deadline to register is June 8th at 5:00pm.
If you are not planning to participate in the ceremony, you can purchase a tassel at the Bookstore for $6.00 plus tax.
Bookstore Hours: Monday-Thursday 7:45am - 7:00pm
Ceremony
Friday, June 9th, 6:00pm in Vazquez Promenade. To link to the SCC Commencement Page, CLICK HERE.
Grad Gifts for Santiago Canyon College Students
In addition to exclusive SCC insignia merchandise available for purchase from this website, we are proud to provide links to our vendor partners for customized SCC announcements, diploma frames and class rings: